Whenever we have NEW or USED equipment available for re-sale, we will post it here.
Contact Forever Design with any inquires.
sales@foreverdesign.com and/or 937-216-5600
FOR SALE:
Xerox Docucolor 242
with Professional Booklet Finisher
and CreoSpire front end.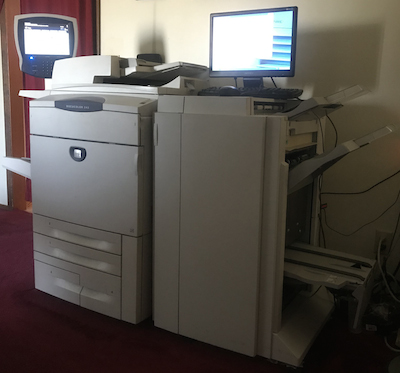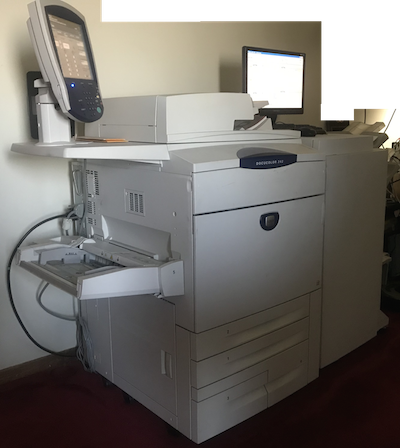 Original owner, couple things need minor repairs, it worked when we shut it down and moved it for new equipment (year 2020). Asking $1500.00 for the whole unit, as is (you pay freight or shipping) or could possibly be sold as parts, send inquiry. We could ask a lot more for the whole unit, even without the repairs. It was a great machine, but now we just want it gone.
Must make an appointment.